Hookipa Top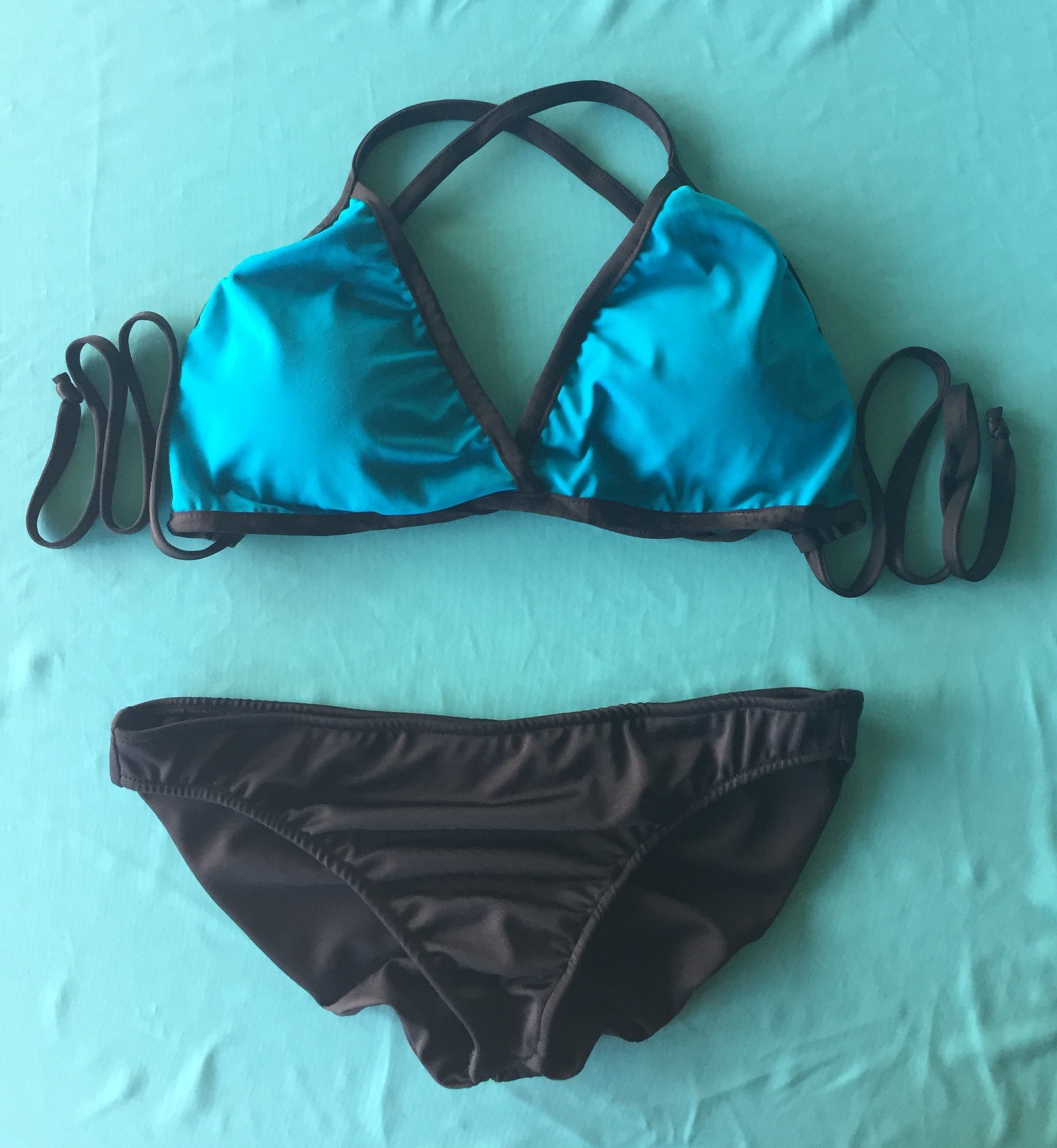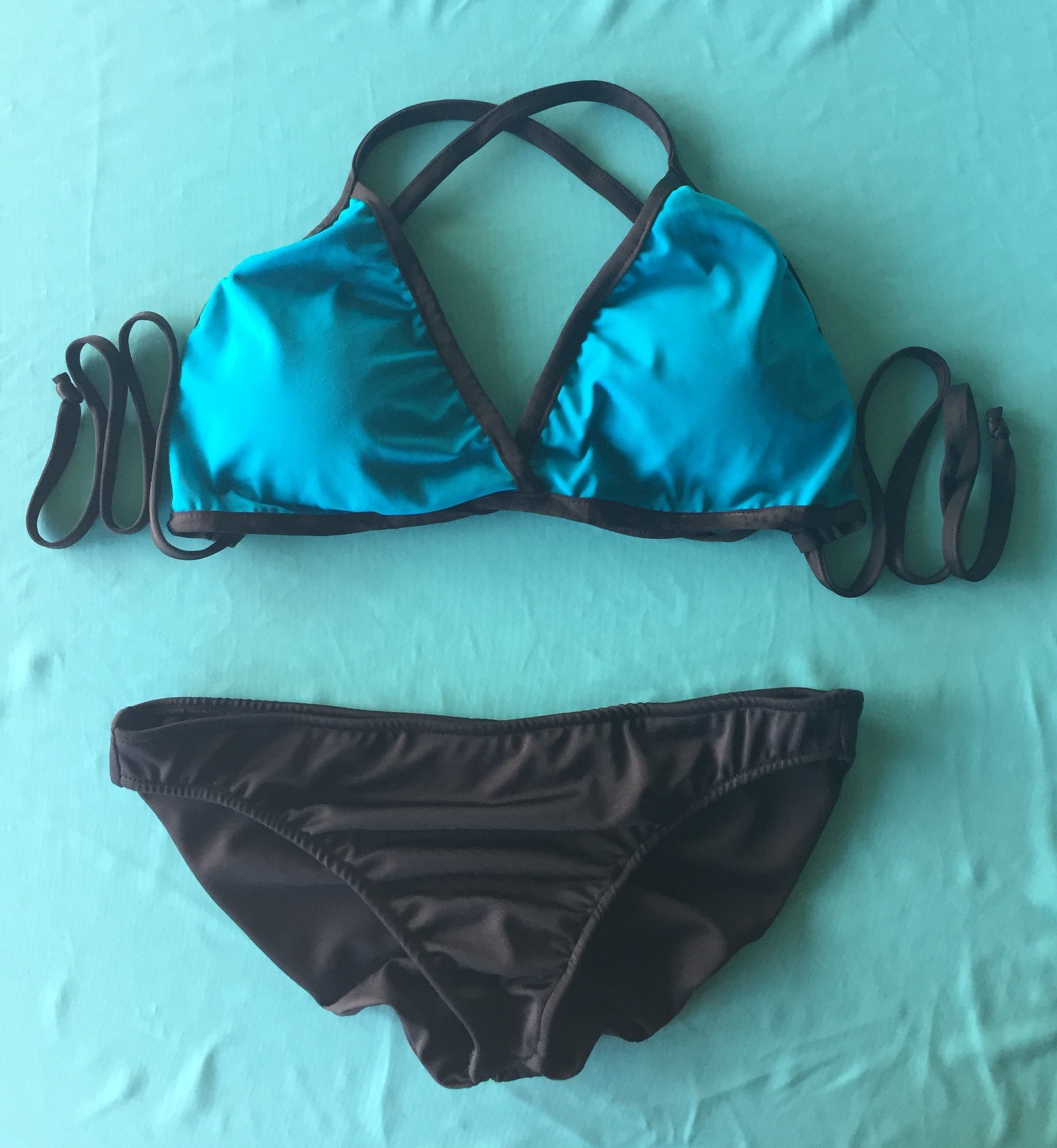 Hookipa Top
Triangle cups fit securely with overlap center in front and lace-tie back for adjusting comfort and fit. Great style for Surfer Girls.
Small 36A, 34B, Medium 36B, 34C, Large 36C, 34D, XL 36D, 34DD
Choose your Fabric: Add this item to your cart, then go to Swimsuit Fabrics on our
Main Menu page to choose your fabric and add it to your cart.
At Check out, tell us where you want your fabric choices; for suit, ties, braids, bias/trim and any other sizing or special requests.
Model is wearing Jaws Bottom.
Made locally in Hawaii on Maui!